Who can resist celebrating love, love, love?! Valentine's Day is approaching, and long are the days of worrying about dinner reservations, special gifts, and who was going to be your Valentine.
Now…we have to ensure we have Valentine's Day cards for the class, cute little outfits for the kids, and our house decorated to get into the season
Fun, just a little different!
So, here is my Valentine's Day from around the web wrap up. Have you seen anything fun out there that you want to share?
1st. Some Great Items to Purchase
LOVE these mailboxes from My Sleeping Beauty!  These always sell out SO quickly, so definitely purchase quickly if you are interested! Check our her Etsy page for purchasing details.
Cutie Valentine's Day Shirts from kikibOnan…so sweet for Valentine's Day, but I am sure that any little girl would love to wear them all year-long. Check out this shop on Etsy!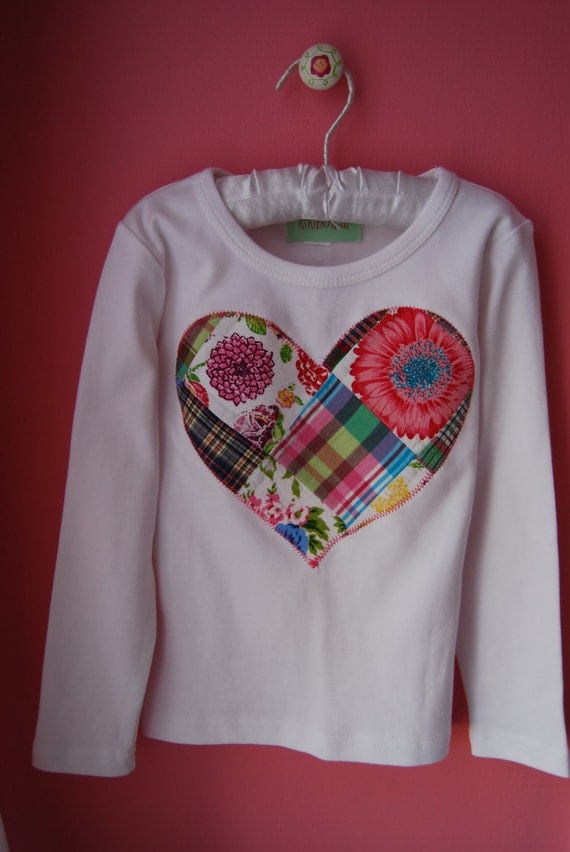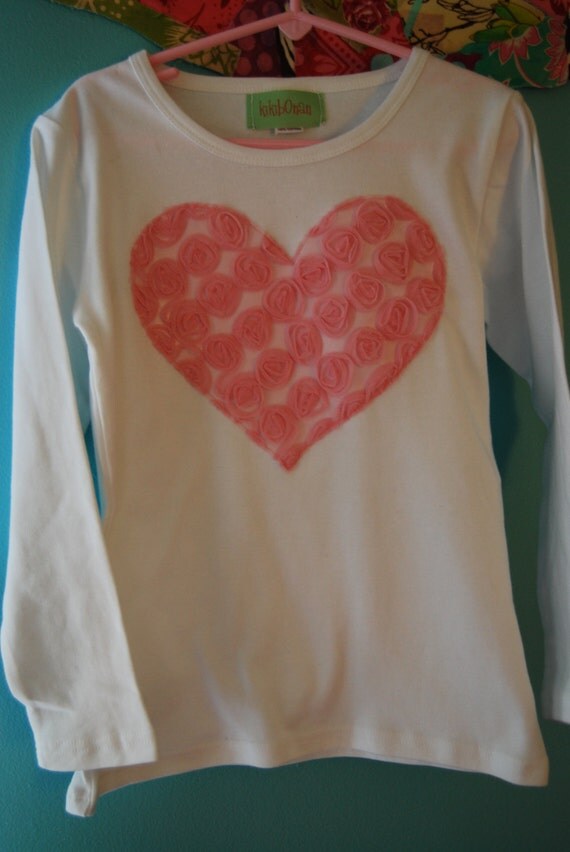 2nd. FUN and FESTIVE recipes.
Perfect for if you have to bring a snack into school, or a playdate!
3rd….some kids crafty ideas:
This one was from
Fern Smith's Classroom Ideas
 (That is where I was able to track it to on pinterest….if someone else found an original creator, please let me know!).  It looks super easy, and I have TONS of paint chips as my kids love to collect them when we visit Home Depot. We are starting to head into longer bedtime books, so I am loving the bookmark concept…especially a fun one which tempts my son to close the book with less arguments
From the Bottom of My Heart to the tips of my toes from Fun Family Crafts is super cute, and easily adaptable. I made this one with my two kids (yes – two kids with paint on their hands and feet!). We put this on a canvas board, and I used some pretty red ribbon and my trusty glue gun to make a border. I love handprint/footprint holiday art. We made some last year for Christmas, and my son loved pulling it out this year, and seeing how much he had grown in the past year.
Here is a pic of the original version – more pictures of our recreation will be coming soon!
AND….in case you feel like showering yourself with some love this Valentine's Day – I am in love with this Necklace from Middle Sister Styles. You can check out more of their designs on their
FaceBook page!
Anything that you have seen on the web, pinterest, or…crazy enough, have come up with on your own?! Share away!